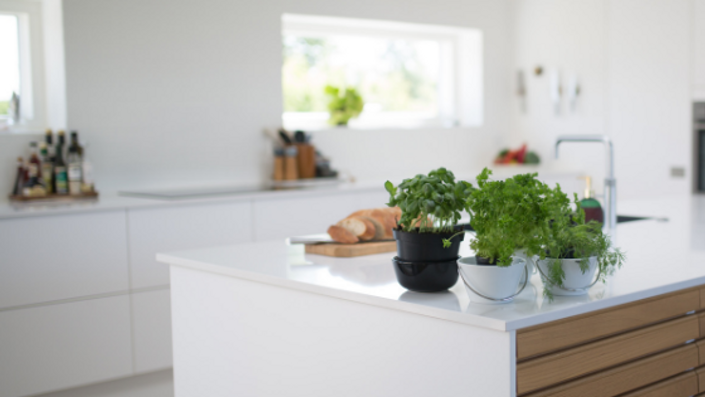 Transform You & Your Kitchen
How to Create a Clutter-Free, Organized & Healthy Kitchen
Enroll in Course
Tired of the endless clutter that accumulates in the kitchen?

Confused on how to tame the day-to-day kitchen chaos?
Riddled with guilt surrounding not getting a handle on it?
When your life is busy and you have little time to plan, shop & cook—ALL of this makes it easy to feel ashamed and wanting nothing more than to throw your hands up, order a pizza, and binge watch the latest release on Netflix.
I get it!
Like you, I was overwhelmed and out of answers!
Not sure what tools to choose, where to begin, and how to organize my kitchen and surroundings so I could spend less time in the kitchen and more time with my family.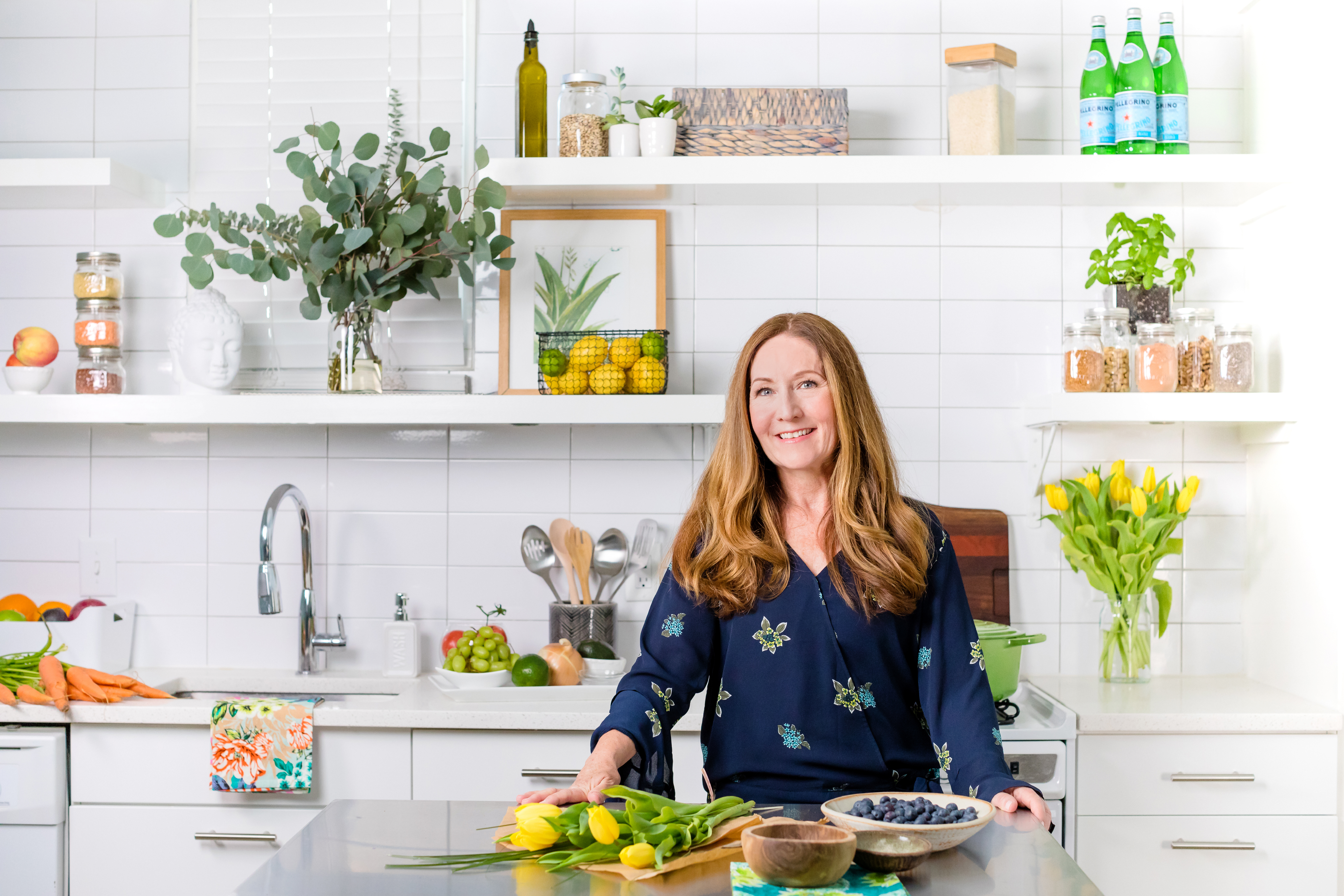 After watching people struggle daily with the lack of kitchen organization, I decided it was time to share the tools I developed to ... overcome my lack of confidence in the kitchen ... the hesitations I had when it came to making healthy meals for my family ... and most importantly, moving from a ho-hum attitude to a winning mindset surrounding mastering the day-to-day kitchen chaos.
YOU deserve to have a simple process that allows you to manage your busy home and life without the daily worry of
"How am I going to get in-and-out of the kitchen quickly & easily."

Already, people are experiencing transformation by applying the simple steps they've learned:
"This method is the perfect method for a busy mom. Less time on laundry and cleaning - more time with family!"
- Terry Haas, Host of Designed to Sell HGTV
"Short of hiring a professional organizer, the GOPACK System is the best method I've ever seen for achieving your organizing goals."
- Kathleen Schulweis, Ph.D., Business Coach
"Take it from an organizationally impaired mother of four, The GOPACK method is a lifeline for families."
- Emily Abedon, Writer
"The course has helped me organize, plan, and shop! Now my kitchen and pantry are filled with healthy food options that I can grab when I'm in a hurry. After completing the course, I have a new awareness about my food choices." - Maggie
"I was feeling a decrease in energy when I started the program. I had a little hesitation because I was already eating what I thought was healthy, but after following the program, I had MORE energy, but more important, I learned to eat even healthier!" - Jeanne
"As a working graduate student, I work very long days and with Stacey's method, I was able to stay fueled and feel good on a modest budget." - Katherine
This is possible for you too!
This program is designed to help you incorporate the solutions you need to organize a clutter-free kitchen that works with your lifestyle.

Not someone else's!
The problem with most organizing solutions is they leave out important steps. The other problem is those solutions don't address the mindset surrounding our organizing issues, which play a big role in how we actually incorporate proven solutions.
This program teaches you how to organize a clutter-free & healthy kitchen through a process that establishes a solid foundation from the start.
You get the tools to set you and your kitchen up for success! Simple steps that will have you getting instant results.
Here's the winning success path of your journey:
I walk you through what you need and where to put it

We uncover the emotional triggers that continually set you back

You learn why decision fatigue happens and how to overcome it


I provide guidance on how to eliminating restrictions can help you get results
There's more! You will also learn how to:
Create a winning mindset so you can finally get the results you want!

The 5 keys to unlock your ability to make quick decisions.

How to upgrade your pantry & fridge with healthy options.

Save money on your grocery bill & still buy organic.

Streamline cooking to get you out of the kitchen fast.

Create quick & simple meal plans, yummy & easy recipes.
And the most important part...you'll spend less time in the kitchen and more time with family & friends or doing something fun!



Every module includes Done-for-You Cheat Sheets!

Here's a sampling...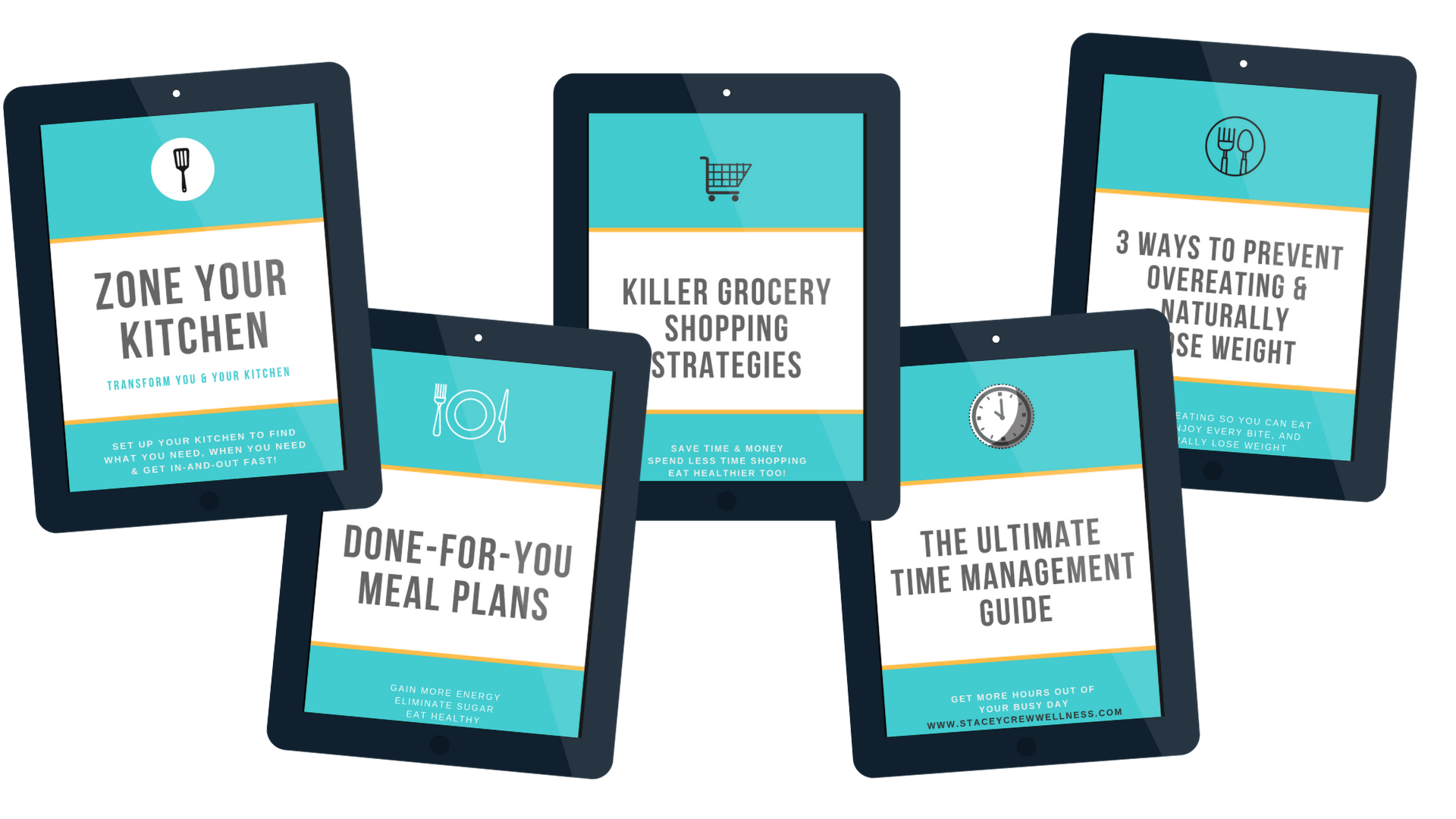 Here's what's also included?
Streamlined Trainings - 5 Modules that take you through a simple system that give you the secrets and empower you to make the BEST decisions for you and your surroundings.
The GOPACK Method - a proven organizing method that will allow for easy organizing in your kitchen AND just about anywhere else in your home.
Accountability & Support - A Facebook group to connect with others on the same path where you can share information and obtain additional guidance through Facebook Lives and added information.
Lifetime Access to the course. Yup! There's no expiration. And that means you're privy to any and ALL improvements & updates!
This simple system will help you create a winning mindset, make more informed organizing choices, and learn the secrets to a clutter-free & functional kitchen that contains healthy ingredients.
Join the many who have used this system to incorporate the ultimate kitchen organization to get in-and-out of the kitchen simply & easily -
EVERY DAY!

You'll experience total satisfaction when you enter your clutter-free & organized kitchen that will raise your overall energy level.
You'll learn simple techniques to immediately spend less time preparing healthy meals and easy strategies for cleaning up.
Best of all...
You'll spend less time cooking, your life will be easier, and you'll have MORE TIME FOR FAMILY & FUN!!
Your Instructor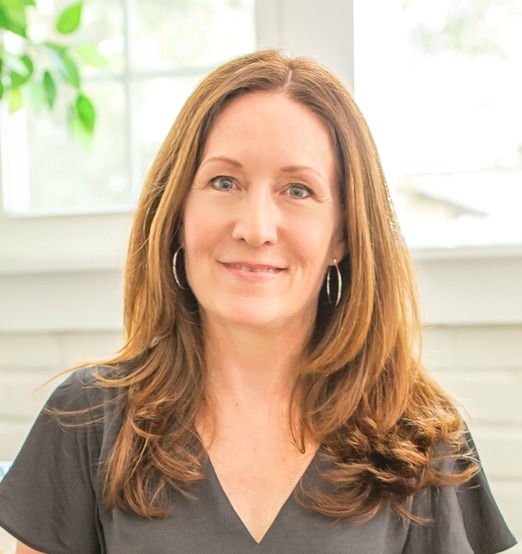 In case we haven't met...
I'm Stacey Crew, Certified Health Coach, Organizing Expert and Author of the Amazon best-seller The Organized Mom.
My journey began many years ago when I bought a bigger house to hold all my clutter. I was a new parent in acquisition mode. I quickly realized this wasn't working and I began purging.
Ten years later, life presented more change. Within six months of one another, my two daughters became vegetarians and I found myself asking the question, "What will I feed them to be sure they get the proper nutrients?"
This, combined with other personal revelations had me rethinking my approach to organizing my kitchen for simple healthy eating. Now I get to help people each and every day.
Frequently Asked Questions
How quickly can I finish the course?
Technically you could finish in 5 weeks, but it is a completely self-paced online course - you decide when you start and when you finish.
How long do I have access to the course?
How does lifetime access sound? After enrolling, you have unlimited access to this course for as long as you like - across any and all devices you own.
What if I am unhappy with the course?
We would never want you to be unhappy! If you are unsatisfied with your purchase, contact us in the first 30 days and we will give you a full refund.
What about support?
YES! Absolutely. Everyone who purchases the online course is automatically eligible for the Private Facebook Support Group that connects them with Stacey and other members of the online training. The Facebook Group creates interactive support while you go through the process each module, as well as after you're done with the training.
What if I am organizationally challenged?
The course is designed to arm you with basic organizing skills through the proven GOPACK Method, which is a simple method that stands for Group Objects, Purge, Assign, Contain, and Keep it Up. It's a simple step-by-step method that you can easily follow to organize anything from a kitchen junk drawer to the kitchen cabinets to the entire house. It walks you through the key steps to simply creating clutter-free spaces that contain only what you love and need.